Royal Honey is nasty-sweet, ass-shakin Swagg-n-Roll..! Formed in 2018, and hailing from the iron city of Pittsburgh PA, this debaucherous crew released Hype, Money And Misbehavior in June 2019, have played regionally with numerous national rock, blues, and punk acts, and signed a recording contract with The Vault Records in early 2020. They're filling the need for trashy, swingin, swaggin, dirty, blues soaked, sweat and grind rock n roll. Come dry…leave sticky…
Royal Honey and The Vault Records present the new official video for "Dirty Romance"
Dirty Romance is the first single from Royal Honey's debut CD "Hype, Money And Misbehavior." Originally released in June 2019. Written by Dave Musick. Recorded, mixed and mastered by Bob McCutcheon of The Vault Studios, Pittsburgh PA. Produced by Eric Rodger.
Video filmed and edited by Fernando De La Cruz of Ambriek Creations.
Special thanks to Jergel's Rhythm Grille, The Crafthouse Stage & Grill, and Drusky Entertainment.
Royal Honey's debut CD entitled "Hype, Money And Misbehavior" was released on June 15 2019. It was recorded and mixed at The Vault Studios in Pittsburgh on the analog Neve console that was used on many west coast platinum albums! Scott Mervis of The Pittsburgh Post-Gazette says "it's the good old, greasy, garage-y, blues-based rock of the sort that you'd find at the Decade, the 31st Street Pub, etc."
Recorded, mixed & mastered by Bob McCutcheon at The Vault Studios, Pittsburgh PA. Produced by Eric Rodger *Track 6 recorded & mixed by Jazz Byers, mastered at The Vault. Produced by Eric Rodger & David Musick. Songs by David Musick except track 4 Musick/Rodger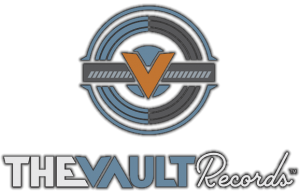 The Vault Records Signs Royal Honey to New Record Deal
Pittsburgh, Pa. – The Vault Records, an artist centric indie record label, announces the signing of Pittsburgh based rockers Royal Honey. "We are so excited to add Royal Honey to The Vault Records family", says Owner and President, Bob McCutcheon. "They deliver that hard-nosed, blue-collar attitude that embodies the heart of the steel town working class. We are looking forward to the release of their new album in the spring of 2020."